Chocolate treat boxes
Here are the first set of new boxes that I think will be perfect for treats.
Resize them to match the treat you want to put into them.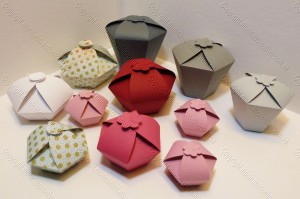 You can find the new files here.
Monica
Edit: Here is a short video showing how to fold the top.
---
Comments