Two years ago I wanted to try making a huge concrete ball by using a Pilates ball that I covered with concrete-soaked pieces of terry towels. After covering it with several layers of towels I put on just concrete and tried to get the surface as smooth as possible. I left an area in the bottom uncovered so I could remove the Pilates ball.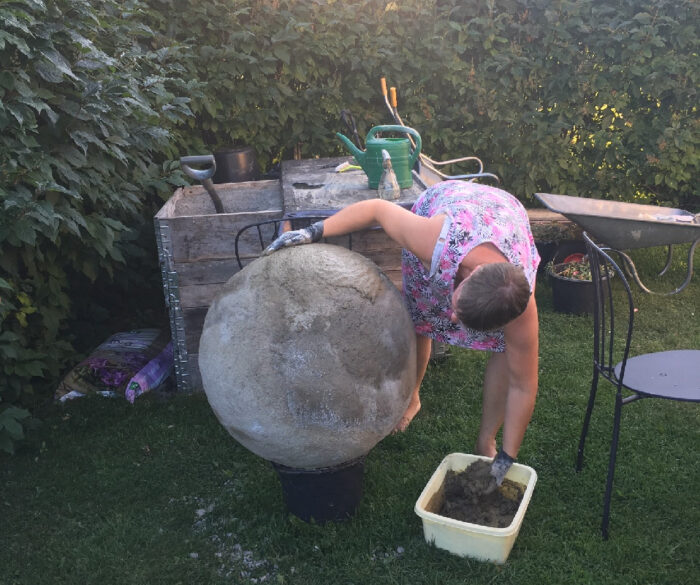 At first I didn't know what to make of the big ball, but after some thoughts, an idea began to emerge. I wanted to make a big face on it!
It is not easy to shape concrete freely, but it is possible! You can just do a little area at a time and let it settle before you put on more and also make sure to turn the ball so that the concrete does not start to slide. It takes layer after layer to build up the shape. The ears where hardest to make.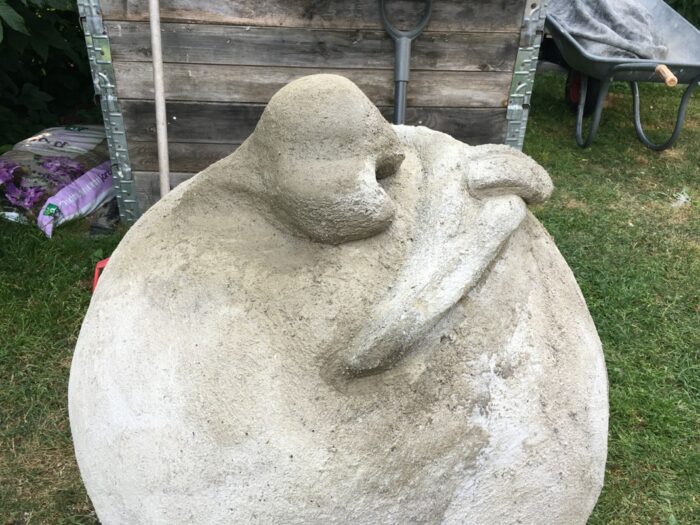 It's fun to make free form concrete but it takes much longer time to make a finished item than using moulds. I will also make feet for it. It will be a big head with feet! Ha ha!
Now I had to decide where to put it. The best place was not far from where I made it, only four meters away but then there is a staircase in between. The head is huge and it's heavy, 65 cm in diameter and it weighs just over 70 kilos. We had to drag it around the whole garden instead!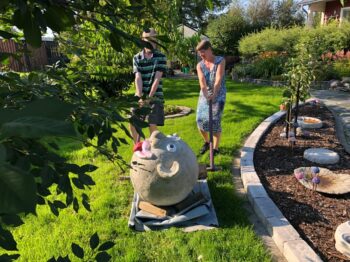 Now it has been in the garden for two years and the colours has faded a little since I made it, but that is easy to restore. During winters I just put on a small tarpaulin as protection.
Maybe I will make a hat for him also!
/Monica