Gazebo no. 2
Here is the second 3-d file, one more gazebo!
I hope you like gazebos because there will be more of them later. I have made in total seven different gazebos but I don't have all the files ready for them yet. It takes a lot of time to prepare all the different file formats on each design.
This gazebo is a beauty, I have made it in pink and with lots of hearts. I think it would look great with a silhouette of a wedding couple inside.
You can find the file here.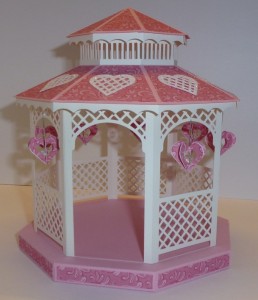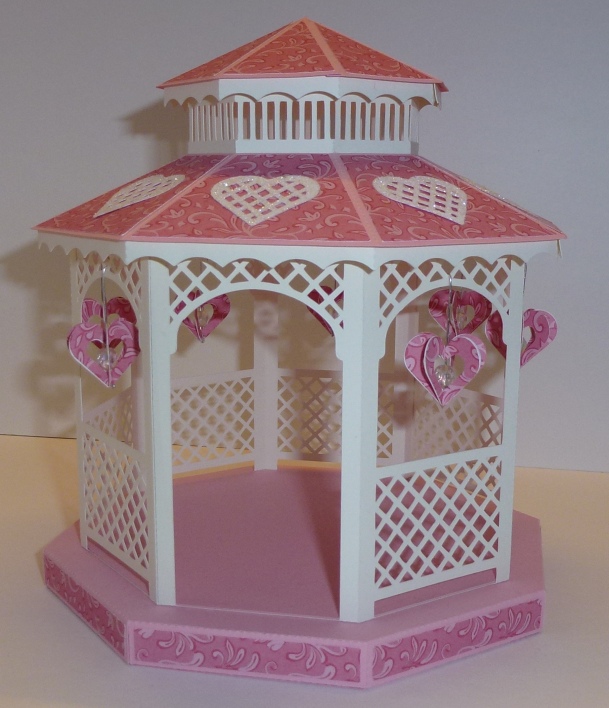 And here are two pictures of this Gazebo made by one of my FB friends. Isn't it just gorgeous!
Assembly instructions:
---
Comments