This is the last gazebo, at least for now. Maybe I draw more variants another time.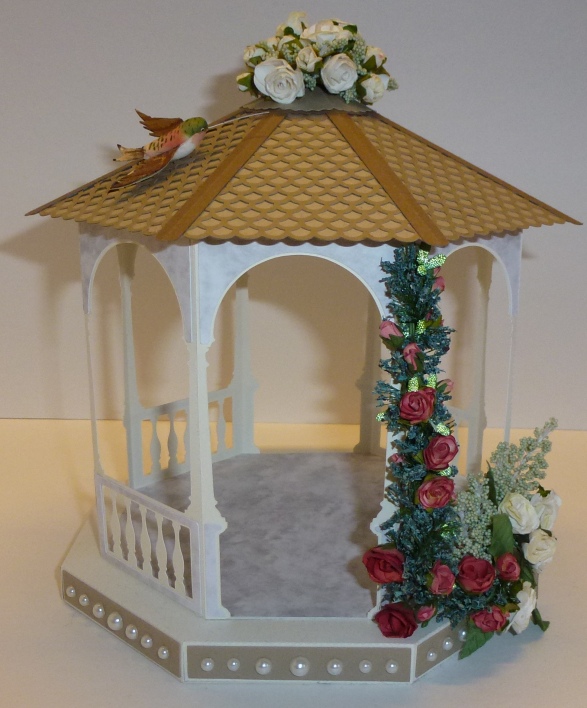 The roof parts are quite tricky to glue together.
Be careful to center the parts properly.
You can find the file here.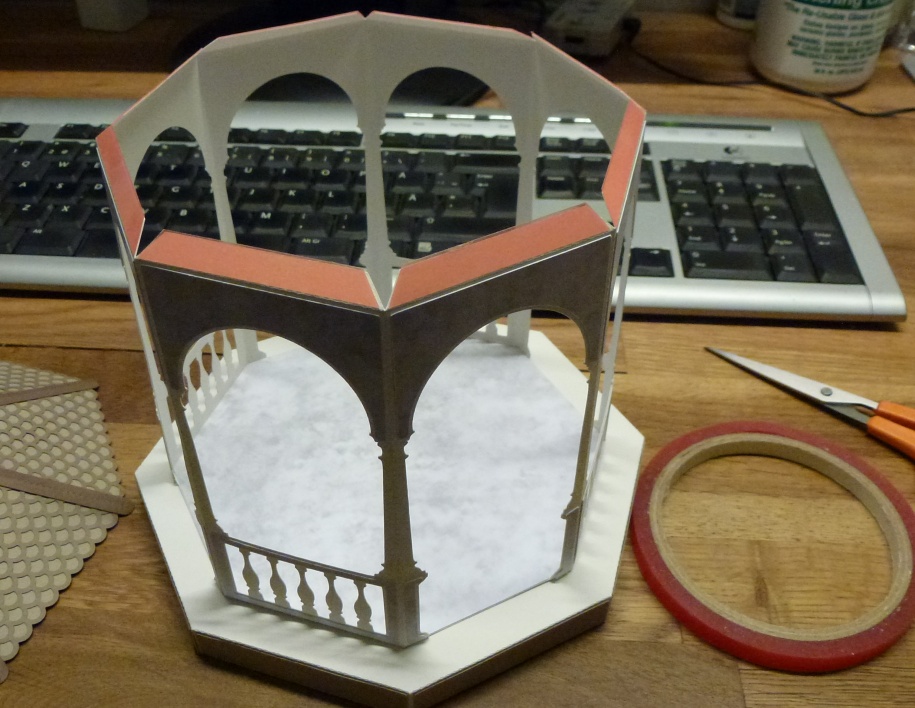 Assemble the wall and the base parts as on the other gazebos.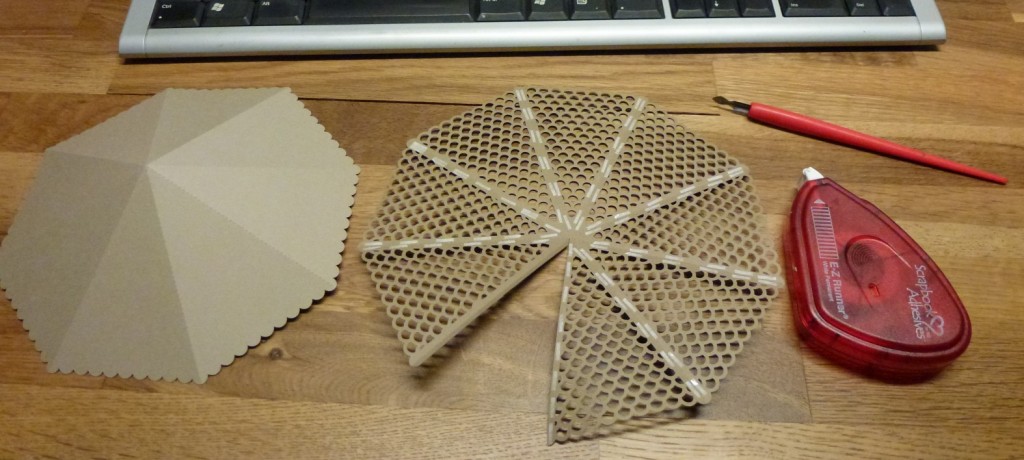 Put adhesive tape on the lattice roof part.
On the second roof part, there are small holes in the corners. These holes show where to glue the corners of the wall part.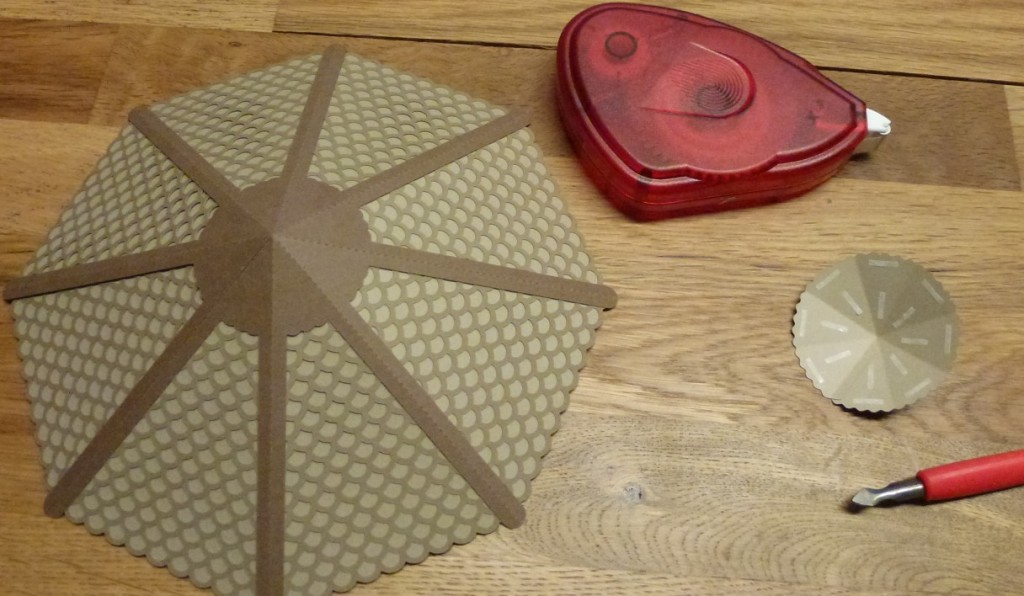 Use a glue pen to glue down the lattice if it is not lies flat against the second big roof part.