Bags and folders
Lately I have been busy making some new bags and boxes. Some of them will be useful for Christmas, I hope.
Still, I have some work left on the boxes before I can post them, but here are the new bags anyway.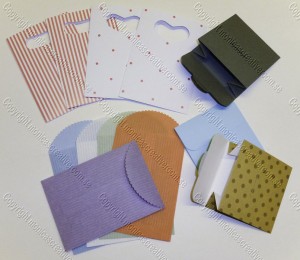 You can find the new files here.
Monica
---
Comments