These stars are easy to put together, no glue needed. Cut two pieces out, fold them and then thread them together.
This star can also be used as a box for small gifts. Just put the gift in the middle before closing the star. You can hang them in a garland and put numbers on them and you have an advent calendar.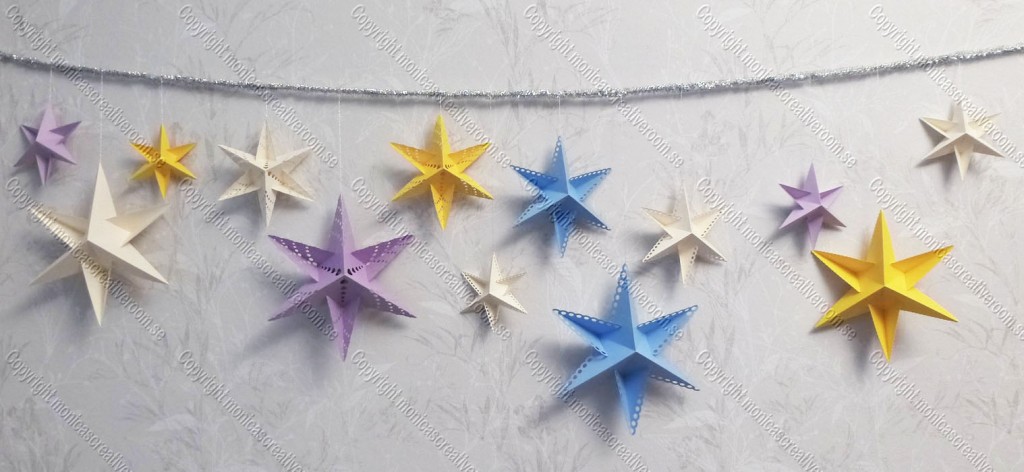 You can find the new files here.
Monica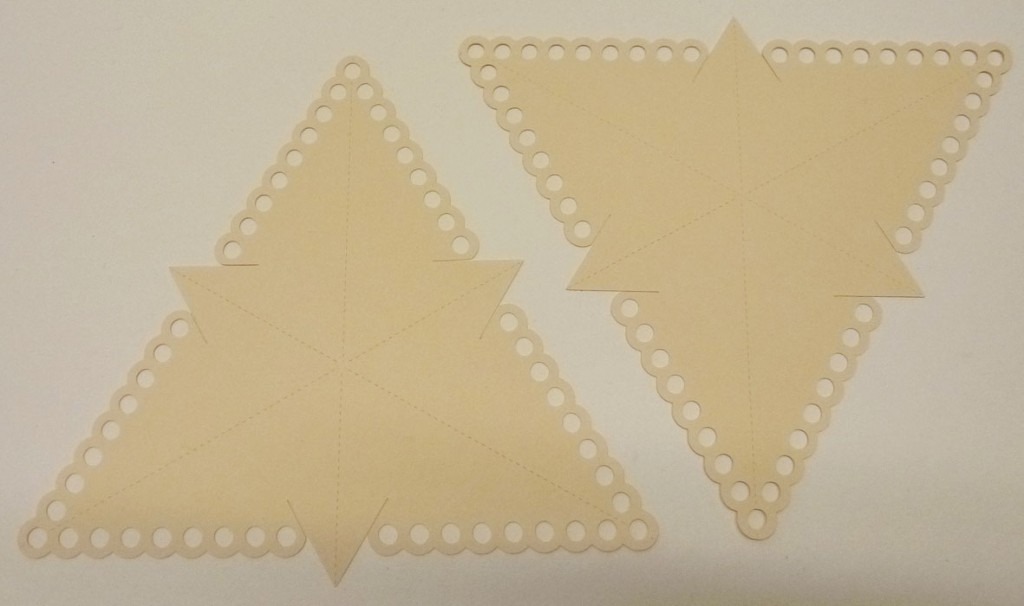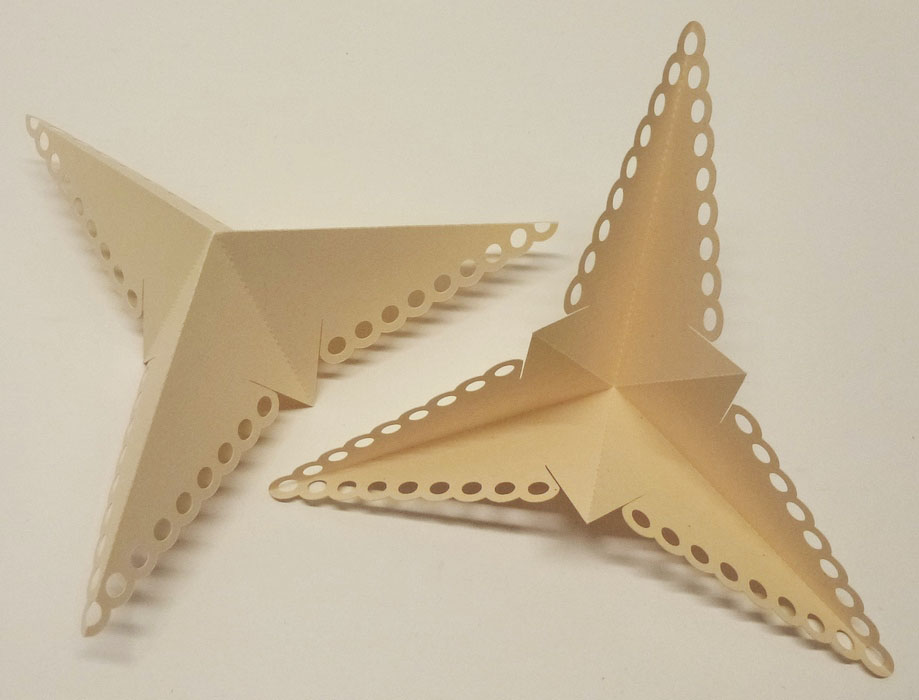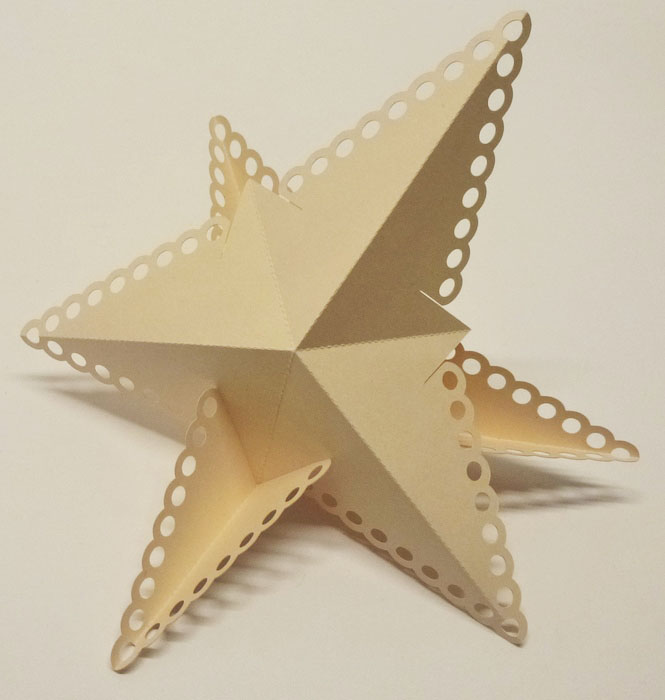 Thread them together in the slits.