This is another type of cracker that is a little bit harder to fold but it looks amazing.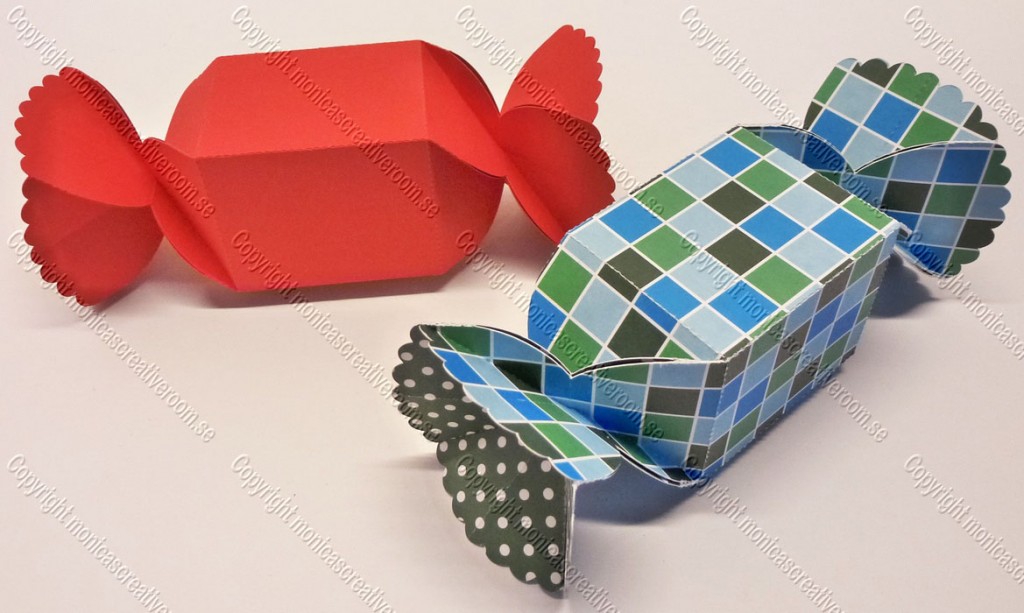 You can find the new file here.
Monica
How to make it:
(click on the pictures to enlarge)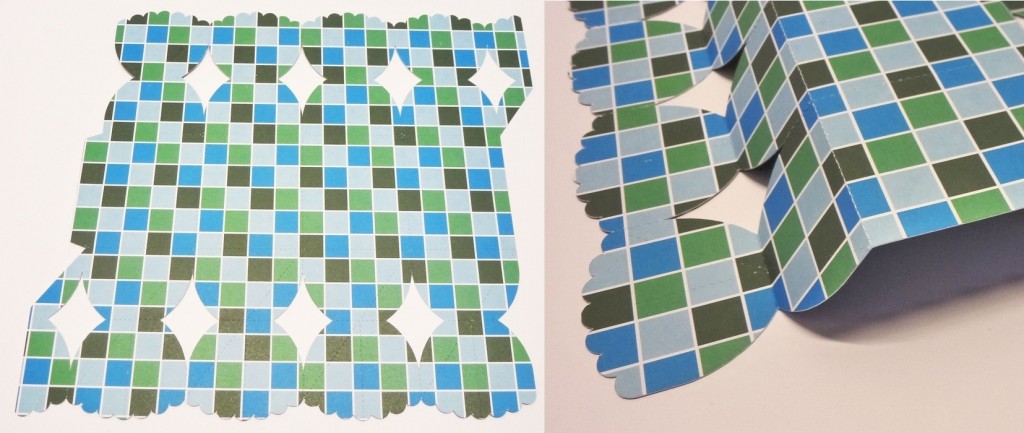 Cut out the design an fold as in picture.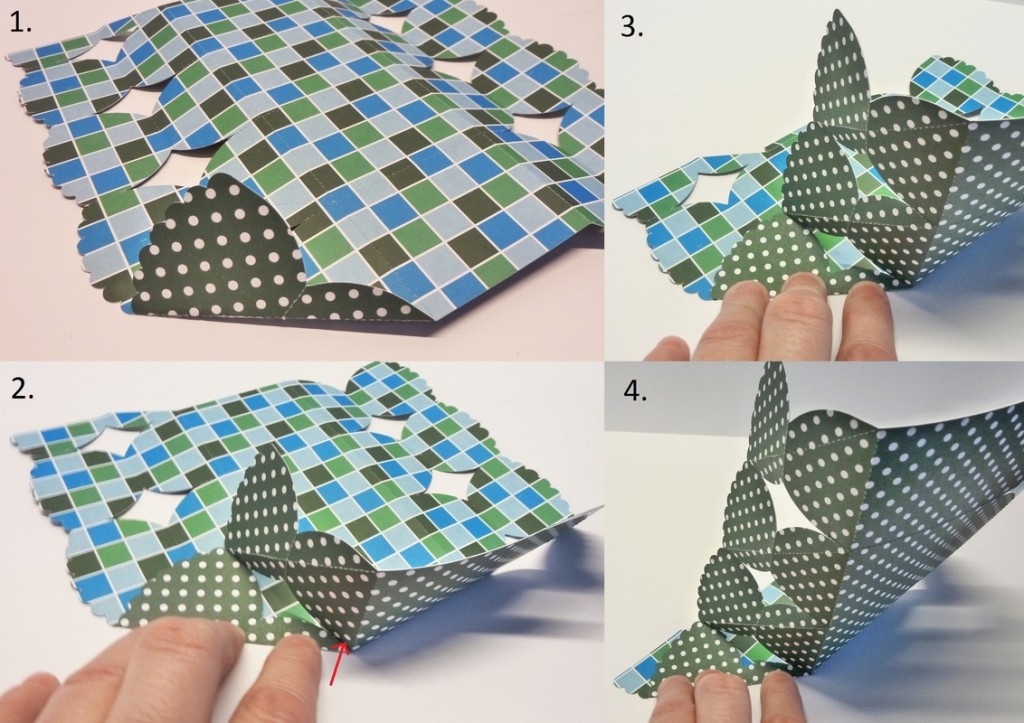 Now it's time to fold the diagonal lines, these lines must be folded sharply. To be able to fold the diagonal lines you must bend the other folds as in pictures. Be careful so you don't tear the the edge at the red arrow in picture two.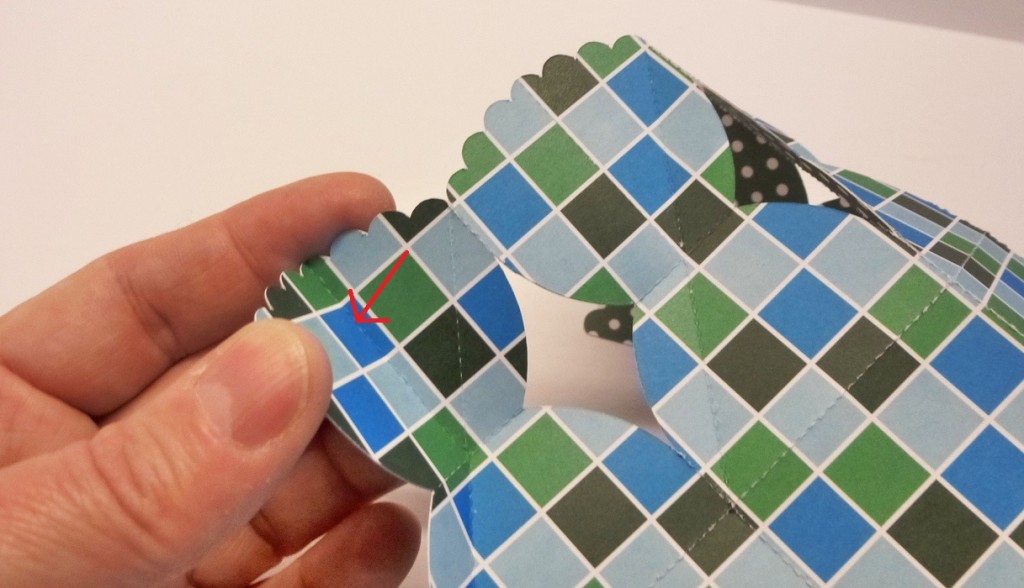 Fold the centre line just slightly. It doesn't have to be sharp.

Now put glue or double sided tape on the tabs and fold it together.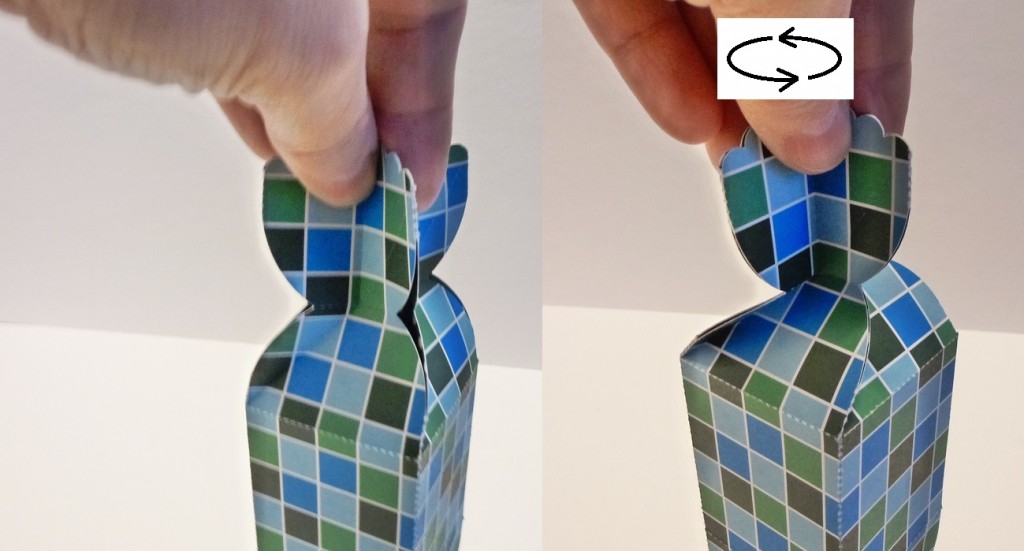 Now it's time for the "twisting". Hold the cracker with a finger on each side like in the picture and twist it counter-clockwise just slightly and it will twist in place.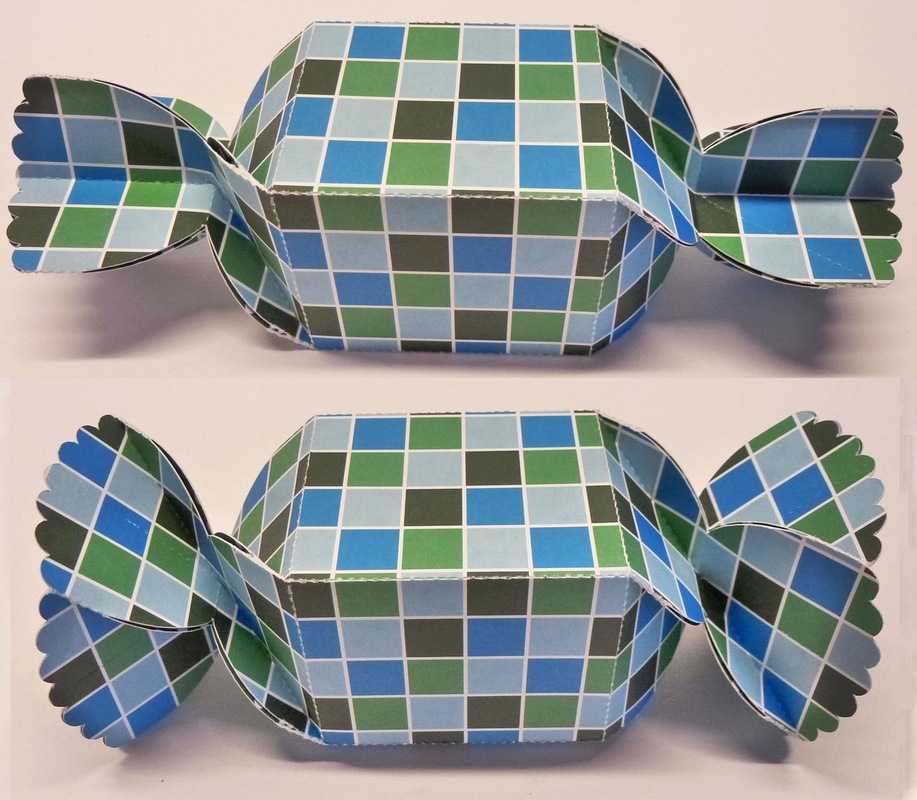 Twist the other side and then flatten the centre folds out and it's ready.