We have had so much snow lately but last night it began to rain and thaw. I woke up early this morning by a huge rumble when all the snow on the south side came down from the roof. A large pile of snow totally blocked the view from the windows. The bird feeders that I had put on one of the poles were nowhere to be seen. Even the poles where gone, buried deep in the snow.
View from the kitchen and living room: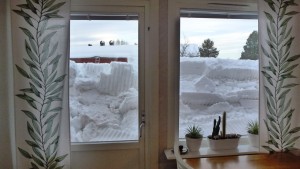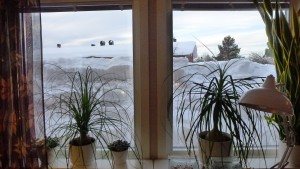 We started to dig for the bird feeders. I had to screw the hangers back as they had come loose. Now the birds can eat their nuts again: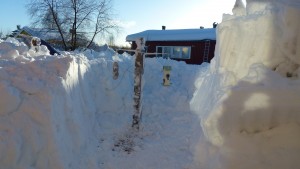 Then we had to dig away some of the snow so we can look out through the windows. Here is my husband shoveling snow from the roof while still standing on the "ground":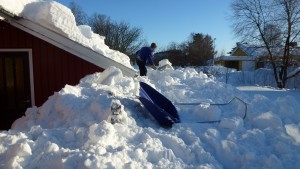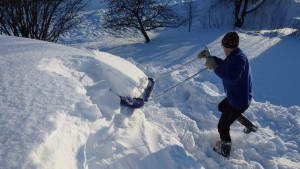 I went up on the roof to take some pictures. It was easy to climb up as the snow was higher than the edge of the roof on the lower part of the house. The last picture is a beautiful view of our neighbours: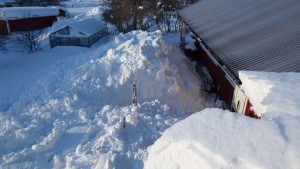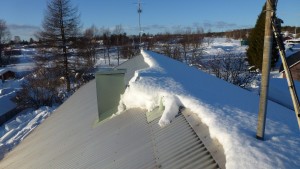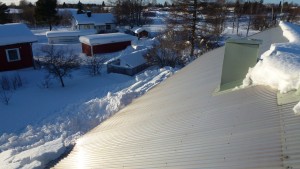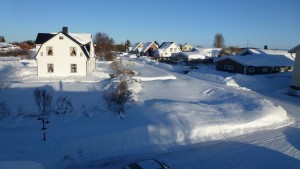 We have a storm warning for tonight and the temperature has dropped below freezing again.
I have not had time or inspiration to make new designs lately because of all the work the snowing have caused, and because of some other things that have occupied my mind for the past few weeks. But I will soon be back with some new designs, I hope.
Take care,
Monica