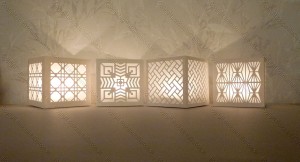 Now when the days are getting shorter we need to light up our homes. For this I have designed some tea light boxes. These will be nice to put on the table for Christmas, I think. Only use battery tea light for this!
I have put vellum inside so the light will look softer. There is a design for the vellum insert included in each file.
I hope you don't have any problem cutting my intricate designs. When cutting on my Silhouette Cameo, I mostly use 180 grams cardstock. The settings I use is "Heavy cardstock" the knife on 2, thickness 30 and speed 10. I don't know if the setting window have changed in the newer version, as I use an old version and will not update if I don't have to.
This is how one of the boxes look like when cut and lifted off the mat. I don't have to weed at all. All scrap is left on the mat. I just use a small aluminium ruler to scrape the small pieces off.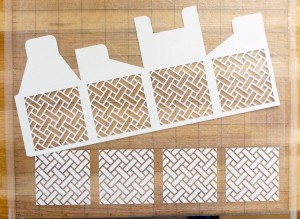 This is how I assemble the box: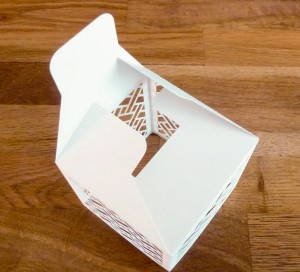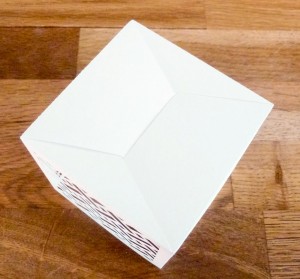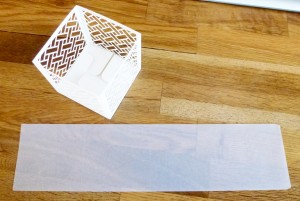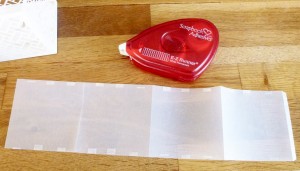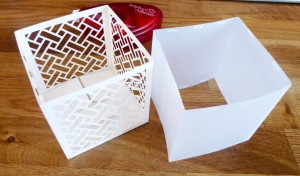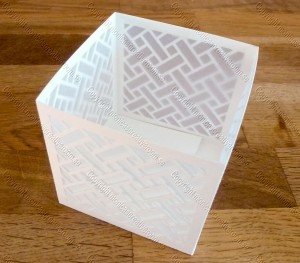 There will be more of these boxes later on. Why just make a few when you can make a whole bunch of them! 🙂 I just have to cut them out and prepare all the different file formats before I can upload them.
The first four boxes can be found here.
Monica