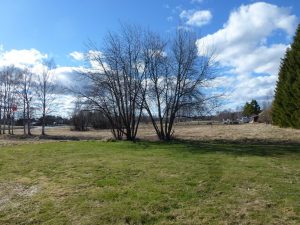 Now we are only waiting for the trees to turn green. Spring is so late this year! Only some early spring flowers have started to bloom, but not yet the daffodils. Today has been quite warm and I have cleaned the pond and put down the pump and the filter. I love to hear the water splashing again, it's so peaceful. Tomorrow I will rest in the sun reading a book and listening for the birds singing and the water splashing. Maybe I also will plant the seven dwarf lilac bushes that I bought a week ago. First I have to check that the ground frost is gone in the place where I plan to plant them.
All my plants are growing well in the greenhouse. Today I brought out my cucumber plants that I have been growing indoors. Hopefully it's not too cold for them in the greenhouse now.
Our last remaining snow is on the north side of our house. I hope it will melt tomorrow so I can clean up the flower bed there.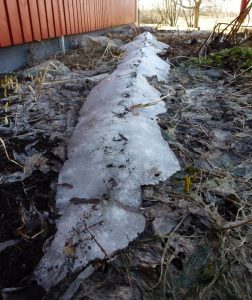 /Monica