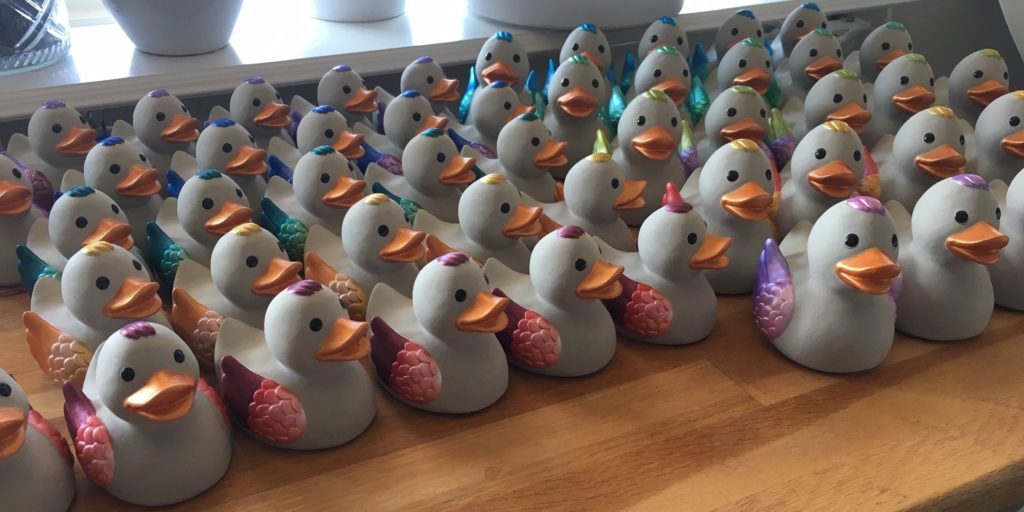 After a very long break from writing here, I'm back again! I hope to continue with regular updates from now on. I recently lost my job, (not because of the Corona pandemic), and therefore I have plenty of time to do my hobbies.
I have been quite busy with making moulds for garden decorations. My funniest project is to make small ducks to have around my pond. It will look silly and so nice! I have made latex moulds on different rubber ducks and now I have cast more than 100 small ducks to put in the garden.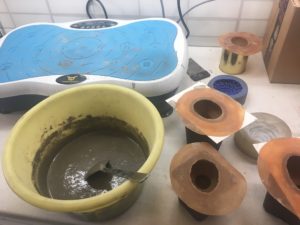 I'm still working on a bigger duck mould and hopefully it will be ready for casting within a week or so.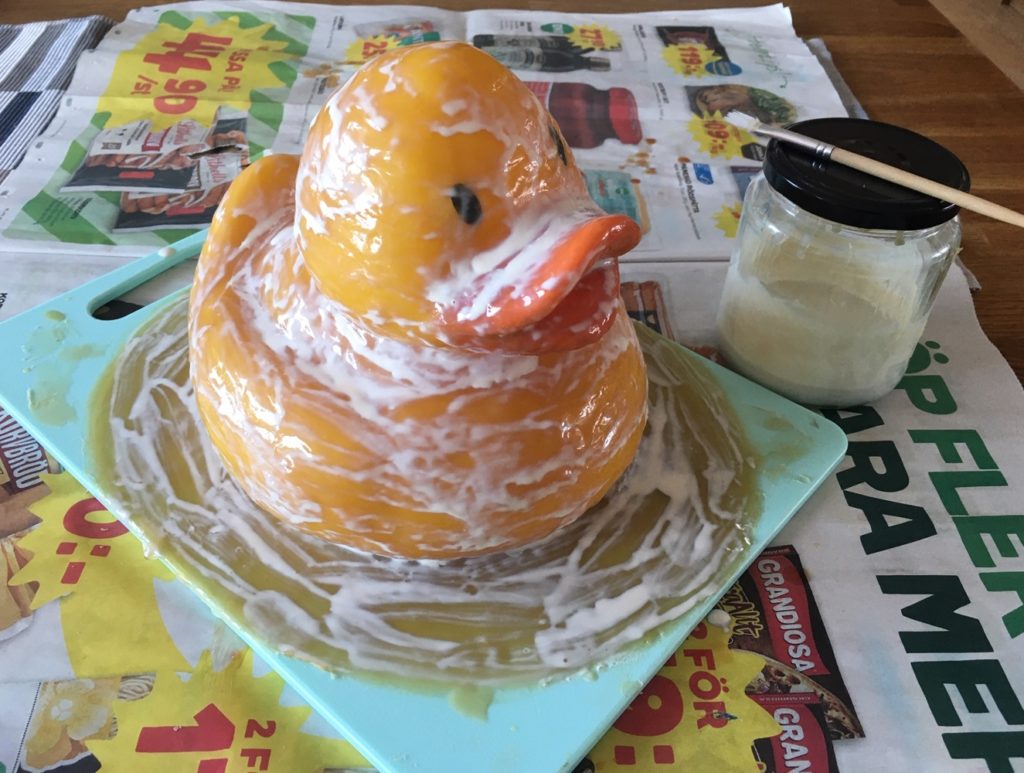 To paint all the ducks is very painful for my shoulders so I can only paint about 15 ducks a day. I use Inka Gold when painting and it looks so good!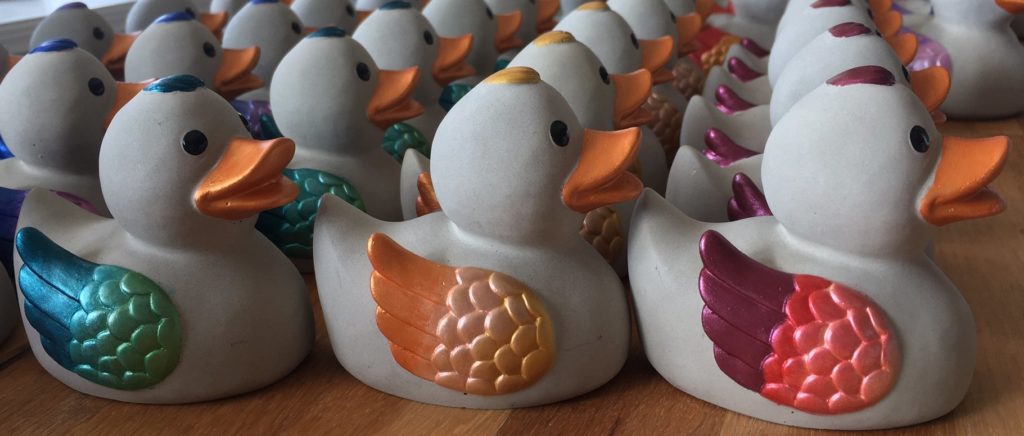 /Monica