Now I have painted all the small ducks. They are so cute! These are the last ones: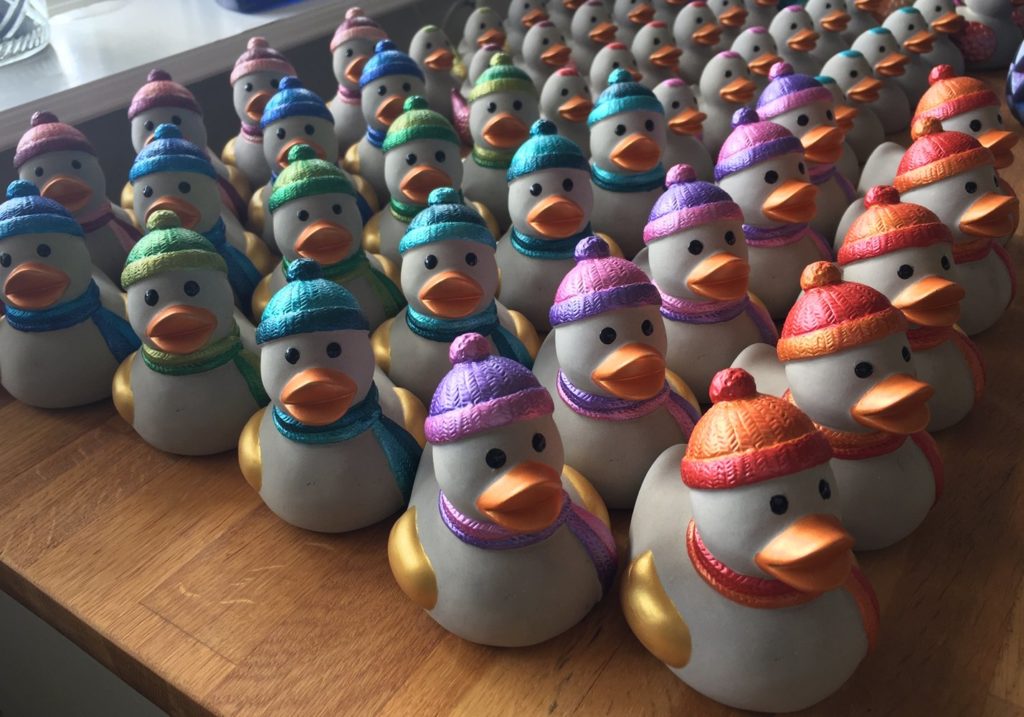 The work on the big duck mold is progressing. I have finished the latex mold and have made a support for it using plaster bandage. I have made it in two halves to make it easy to remove it. On the first half I made a small ridge about 10 mm in from the edge so the other half gets good support. When it had hardened I trimmed it with my dremel so it looks nice.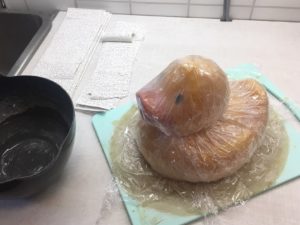 When the two halves was finished I needed something to keep them together when casting. I used a strap for this but needed something more to hold it in the right position. I filled a small plastic jar with plaster and put the head down in it. I had put a thin plastic film on the head so it didn't got stuck in the plaster.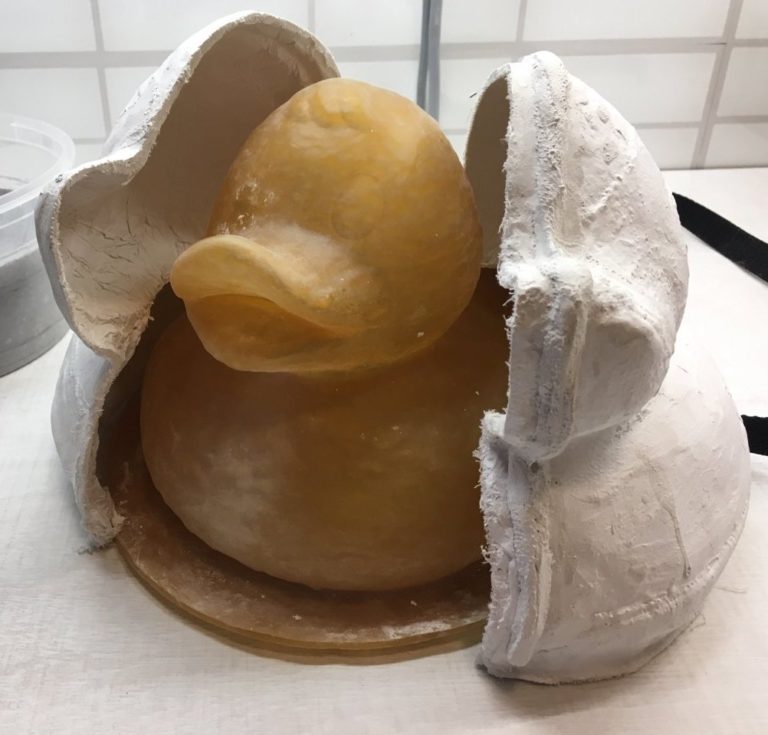 Now I was ready to try it out! The mold and the support worked very well. It was easy to cast and everything went well. When I removed the mold, I saw that the beak was a little too thick in the upper part because I hadn't put in a support for the beak in the two halves.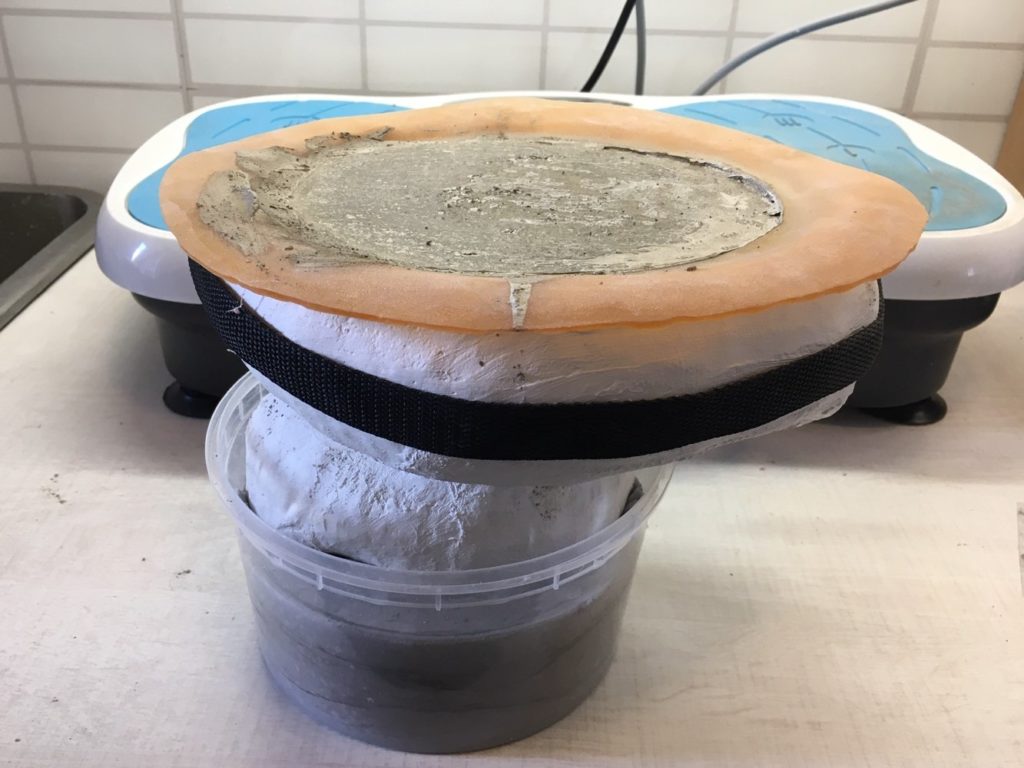 Now I have fixed this and I hope the next big duck will be perfect!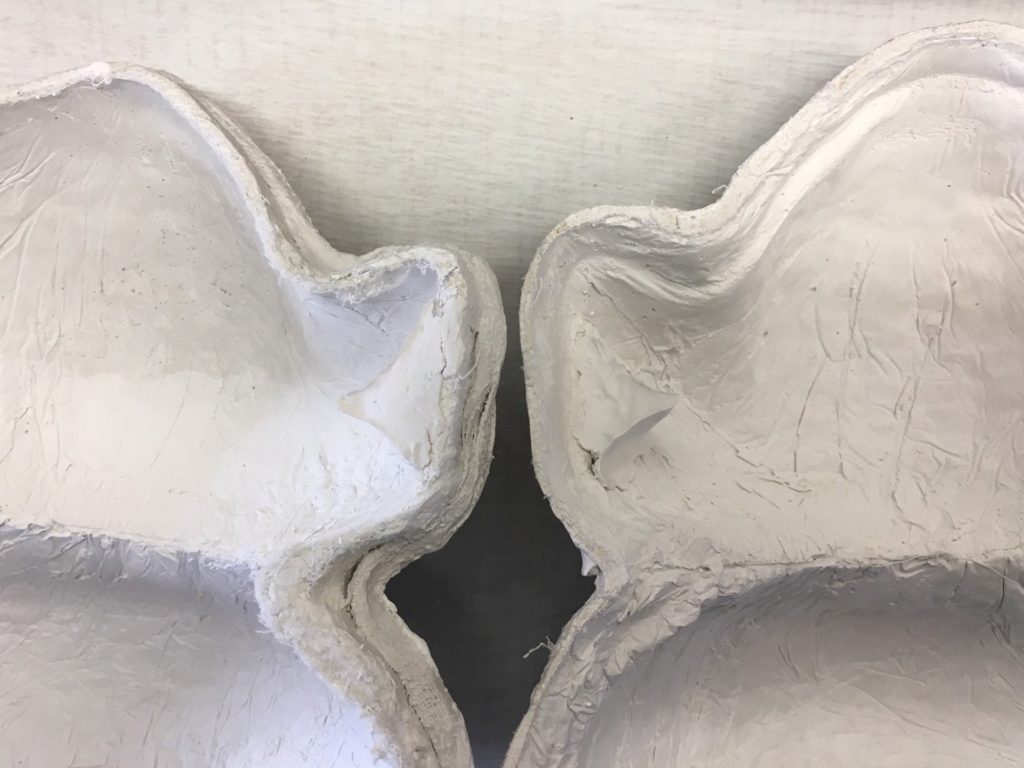 /Monica