This spring has been so fricking cold! We have had snow showers each and every day.
Some days ago I spent the whole day cleaning the pond so I could start the pumps to get the water and the fountain running. The water is freezing cold and the last ice melted about a week ago. It's a struggle each spring to fix the pond but this year I had bought a special vacuum cleaner for it. It took just as long to clean the pond but it wasn't as back breaking as it usually is. Now I'm prepared for summer!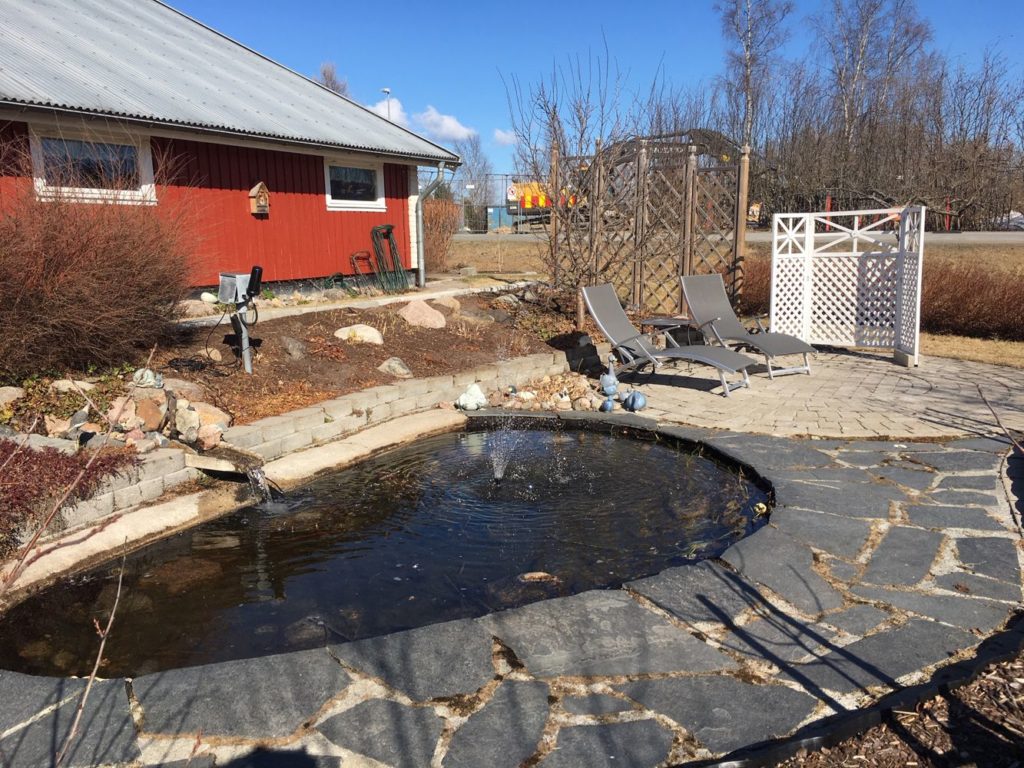 I also put down my pond monster. My hands hurt from the cold water although it just took a minute to get him there! Isn't he cute? Everyone needs a monster in their pond! 😉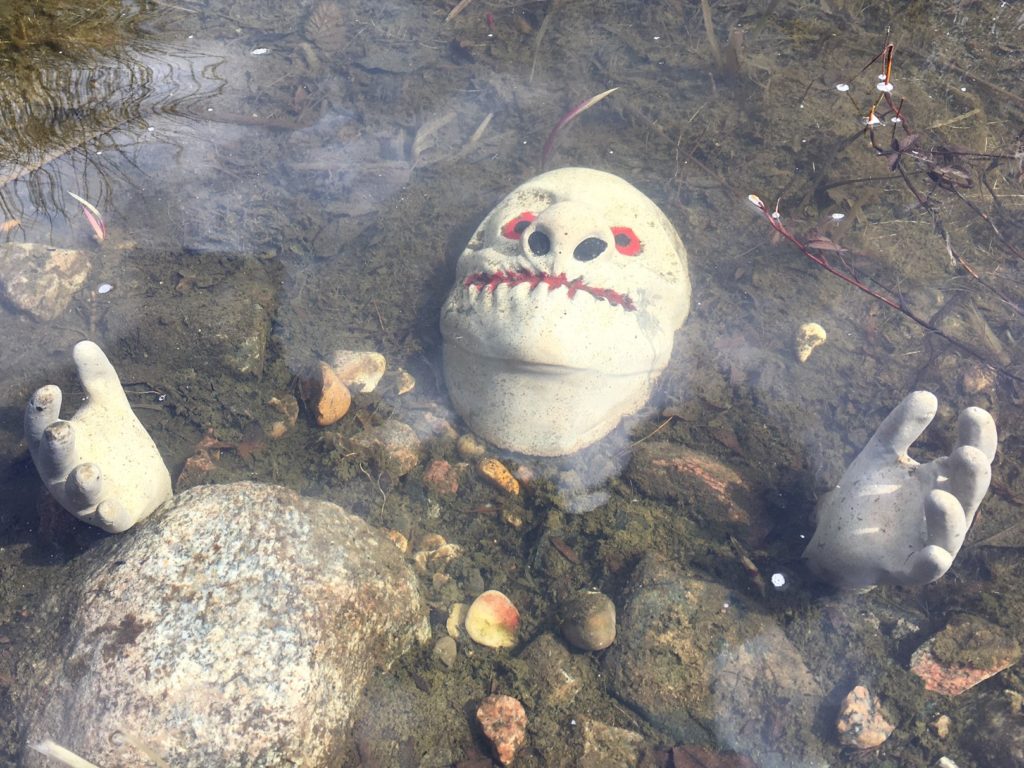 The first spring flowers
There is not much greenery yet but we have some early spring flowers that are blooming. I fear that many perennials have died this winter because we have had so much snow alternated with thaw so there has been a lot of ice this winter. We will see!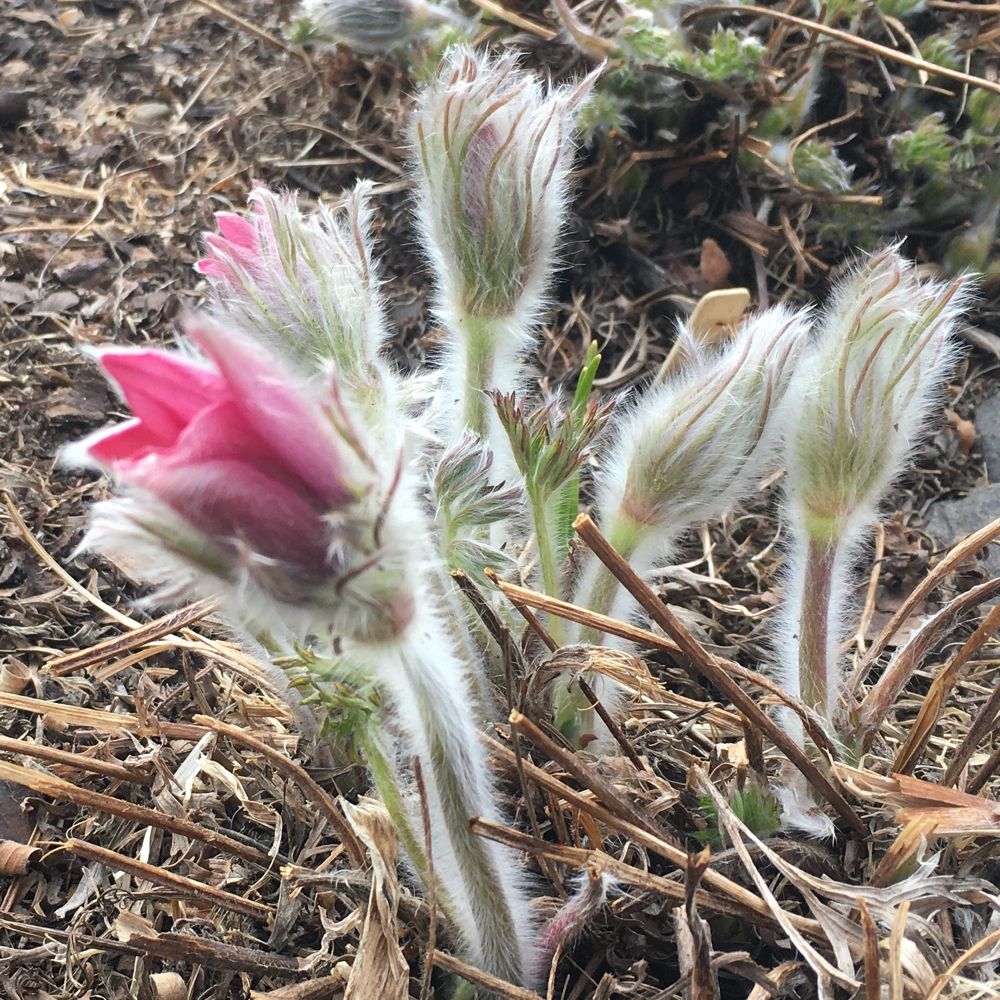 /Monica