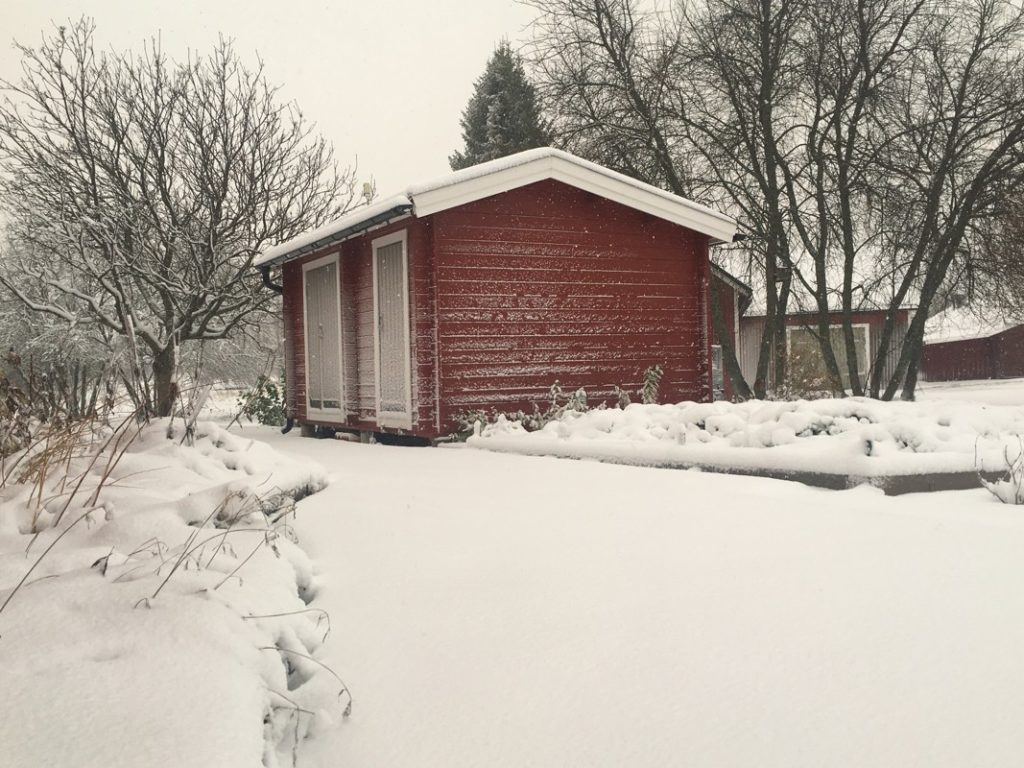 Three days ago, winter came to us, we got almost 30 cm of wet and heavy snow and today it's snowing again! I love when the first snow comes because everything gets so bright.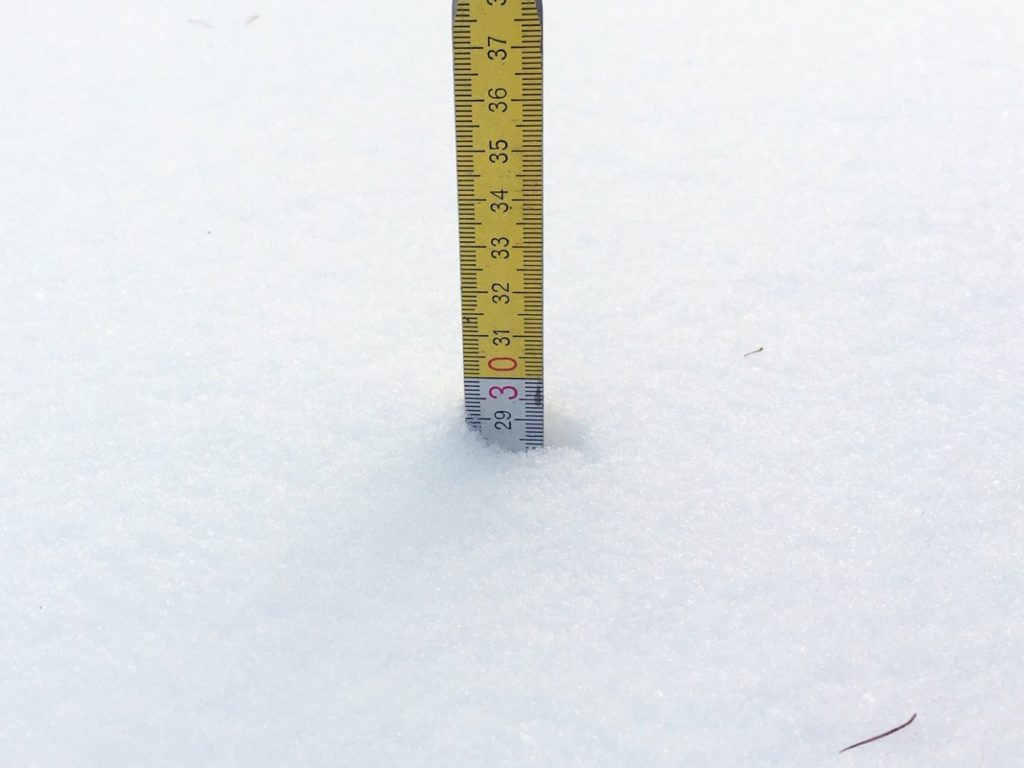 I managed to make almost all winter preparations in the garden before the snow came, so I'm quite happy about that! I still have some minor things to do, but that is fine!
Plums
This autumn has been warm and with no frost nights until late September. This is very unusual but I'm happy because then all the plums had time to ripen. This is the first year we got a harvest from the tree, and what a harvest! I have picked more than 20 kilos of plums! They are so sweet and tasty but quite small. Most of them are now in the freezer.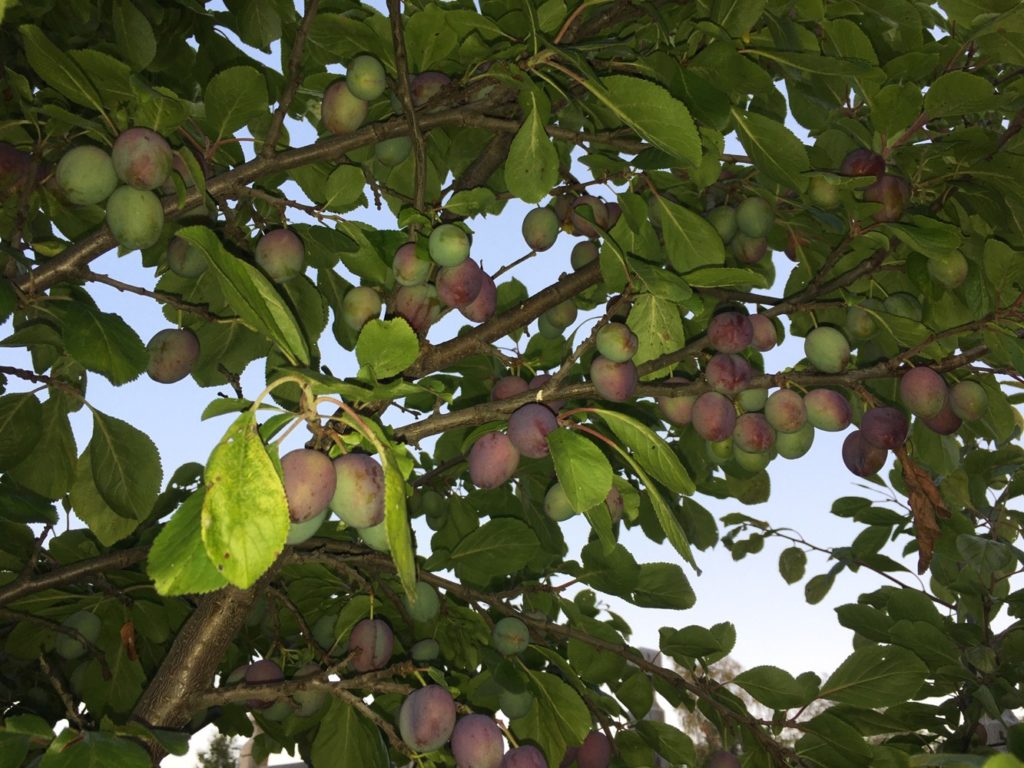 /Monica