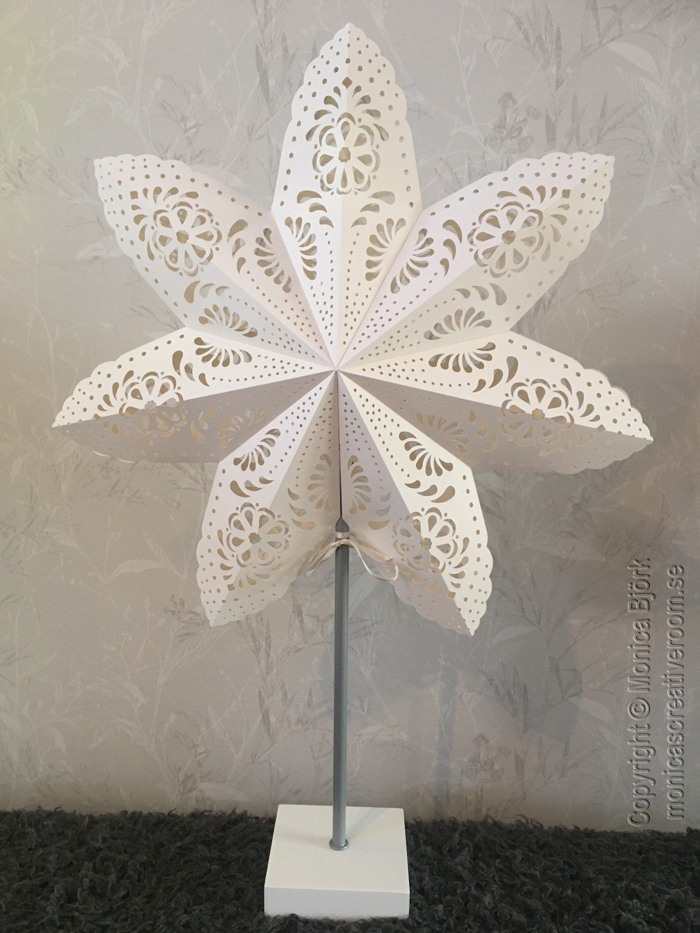 After a lot of struggle, the second paper star is now ready. It took way longer time than I anticipated. This design is slightly different because the points are cut open. I wanted this star to have seven points so I could mount it on a stand, you know, one point has to be straight up.
The hard thing was to make the design so the points would close when ready. I had to make several attempts and changes before I got what I wanted. It took ages to cut and glue all the different stars. Not all the attempts are in the second picture!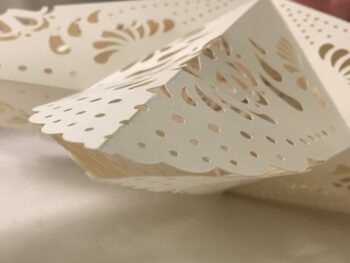 The assembly is quite similar as the previous one, but I have made a new PDF instruction for this. You can find the new file and PDF instruction in the 3D Models section.
I think I'll take a break from the stars and make something else instead for a while!
/Monica