Last summer I was casting oriental paver stones like crazy. This summer I have finished the paving and built a nice working bench.
First I removed the grass from the area and filled it in with fine-grained gravel to get a flat smooth base to put my stones on.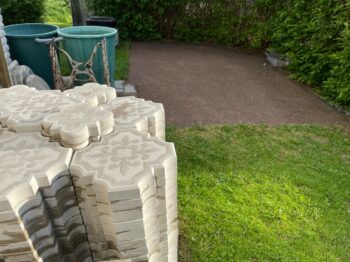 Then I started to fill up the area with my beautiful stones. This went fast but I lacked five stones in the end and had to cast them to be able to finish it.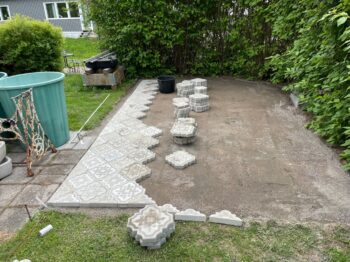 To keep the stones at the edges from sliding, I hammered down some rebars all around. I also put extra rebars outside the paving to reinforce the string of concrete I put around the edges to even out the level between the grass and the paving.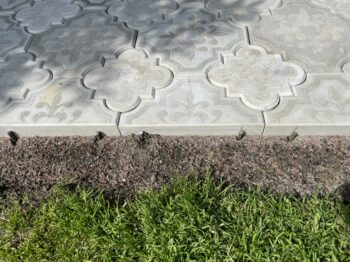 Now I wanted to build a working bench. I edited a drawing that I found on the net and started sawing up the wood I needed for this. After removing all the saw dust from all over me, I finally could start building. This was fun and I'm amazed that everything fitted without modification, except for the hole for the sink!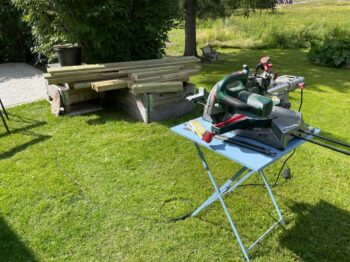 I'm so pleased with how it turned out!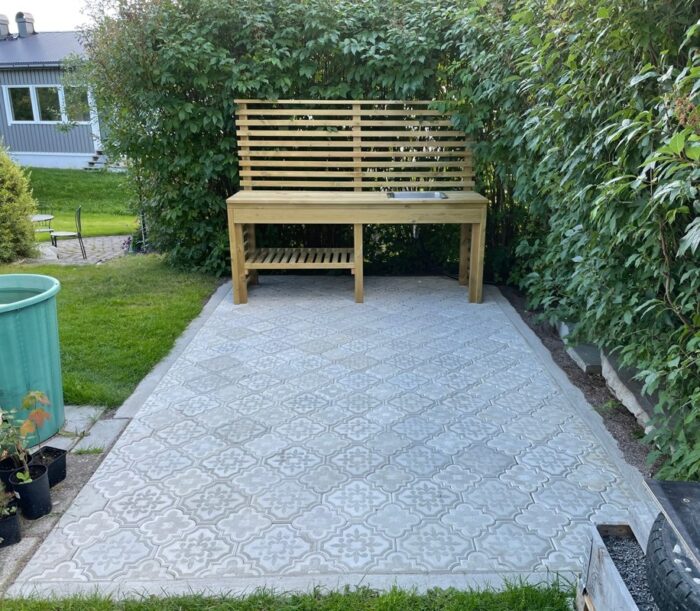 /Monica