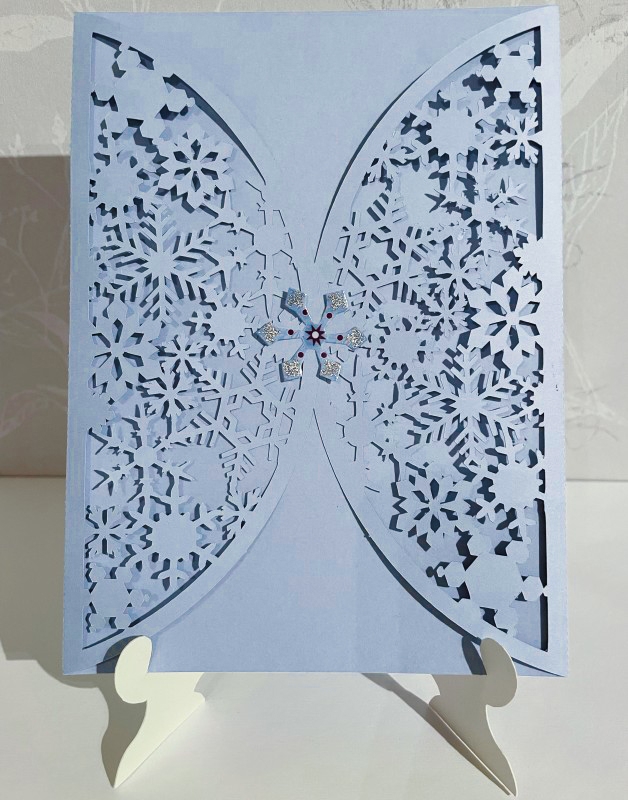 I just stumbled upon a card design I made earlier this year and then forgot about it. It's a gate fold card with lots of snowflakes on it. I don't know why I forgot about it but I'm glad I found it now and not during summertime. 🙂
The design is quite delicate and you need to be careful when lifting it off the mat and weeding it.
You can find the new design here.
I wish you all a Happy New Year 2023!
/Monica