A few days ago we chipped away the ice closest to the house so we could set up a couple of chairs. Afterwards I took a well deserved break in the sun.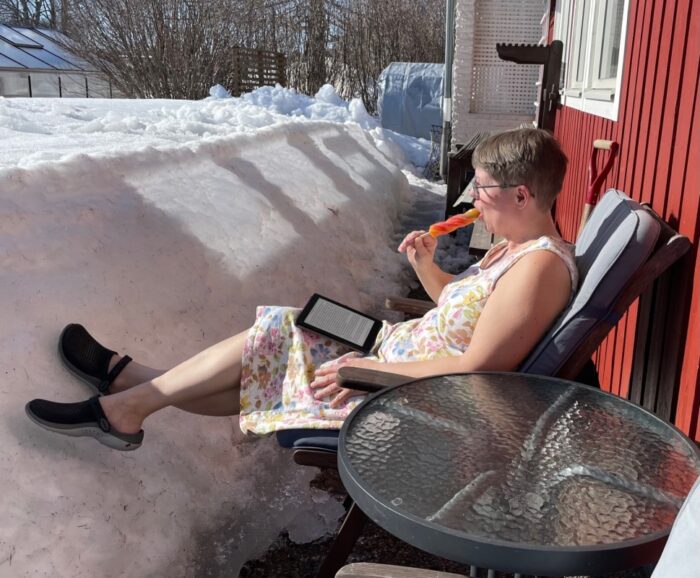 Today I have carried all my plants out to the greenhouse and started replanting them in larger pots. I haven't been growing as many flowers as I used to, because I usually end up with way too many plants.
I also saw that two of my tomato plants have started to flower! 🙂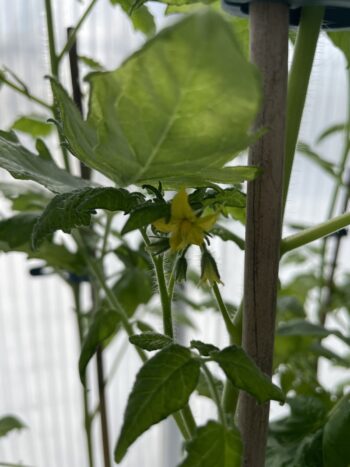 We still have cold nights with several degrees below zero. That's why I have a thermostat controlled fan heater in the greenhouse. The potatoes will be planted in about five weeks. By then all the snow will hopefully have melted and the soil will be warm enough.
We still have a lot of snow on the ground! It is not yet possible to walk around the house because the snow is too deep!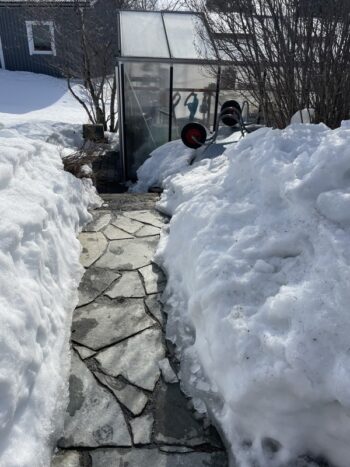 The cucumbers I sowed at the beginning of March are thriving indoors by the living room window. I will be able to harvest the first cucumber within a few days! Yay!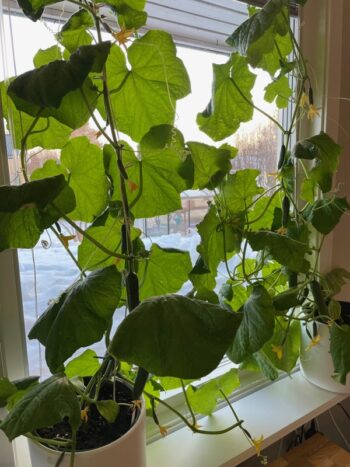 /Monica