During summer I have been casting a lot of oriental paver stones. I'm planning to build a casting corner in my garden where I will have a working bench with a built-in sink and space for my concrete mixer and the vibrating table. Of course I need a fancy pavement for this.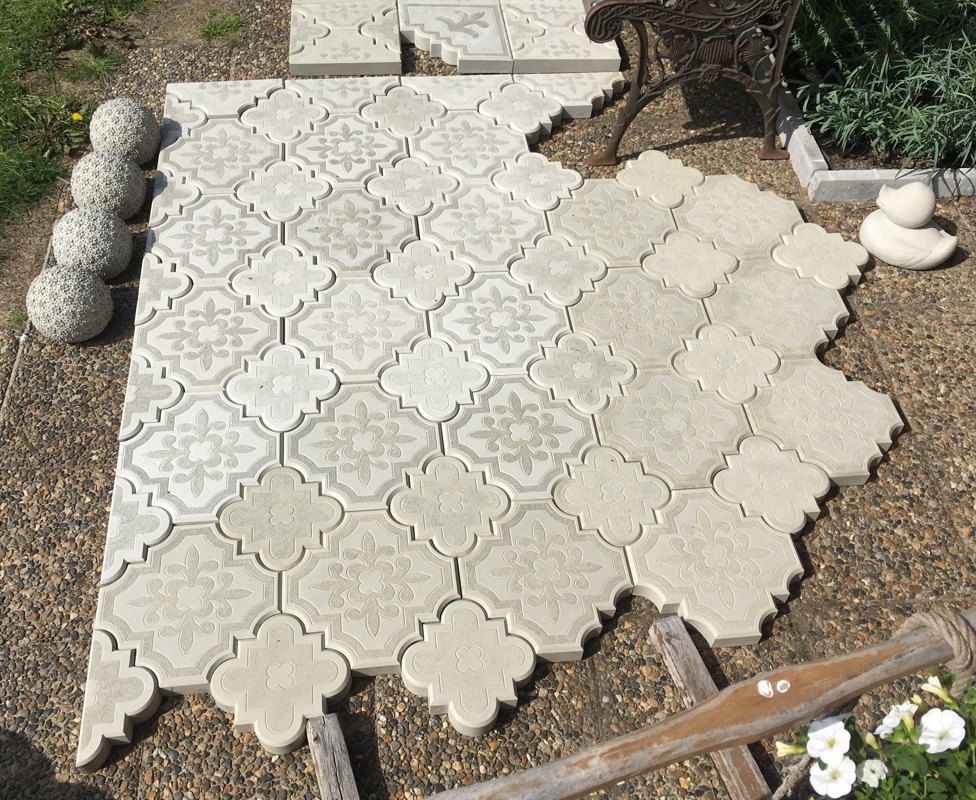 I bought a starter set of the very pretty concrete moulds and started casting. I quickly realized that I will need quite many of the finished stones, more than you think, so I ordered some more moulds to speed up the casting.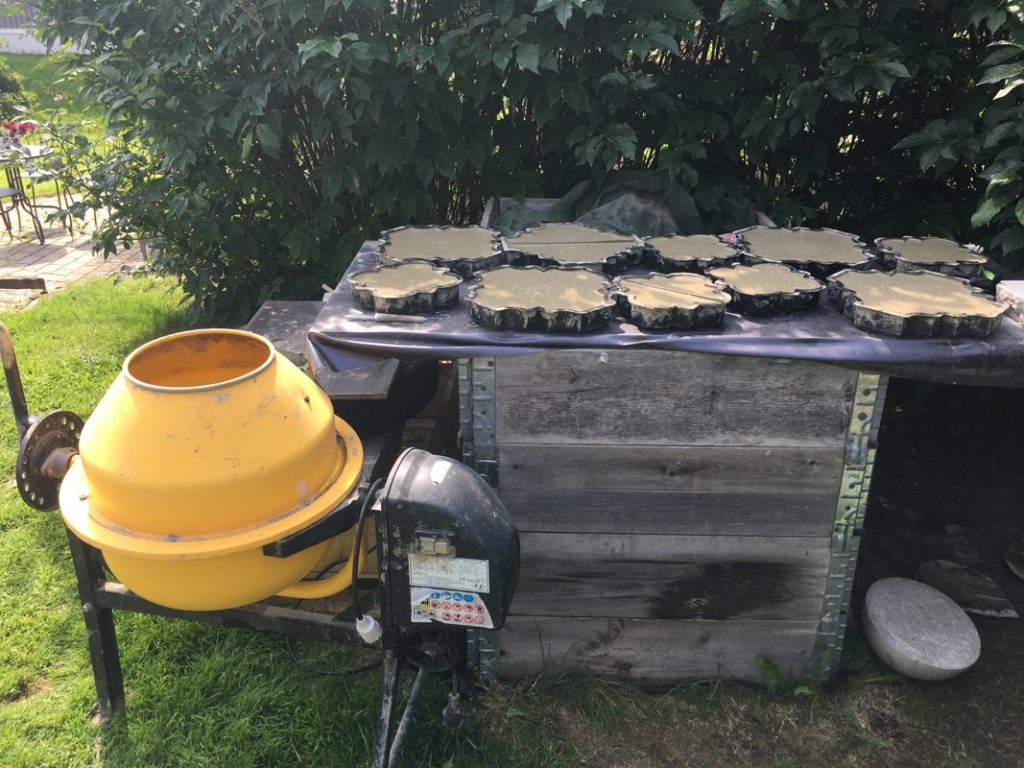 Every other day during summer was spent on casting these stones. Now I have almost enough for the planned area to be paved. To build the casting corner will be a fun project for next summer!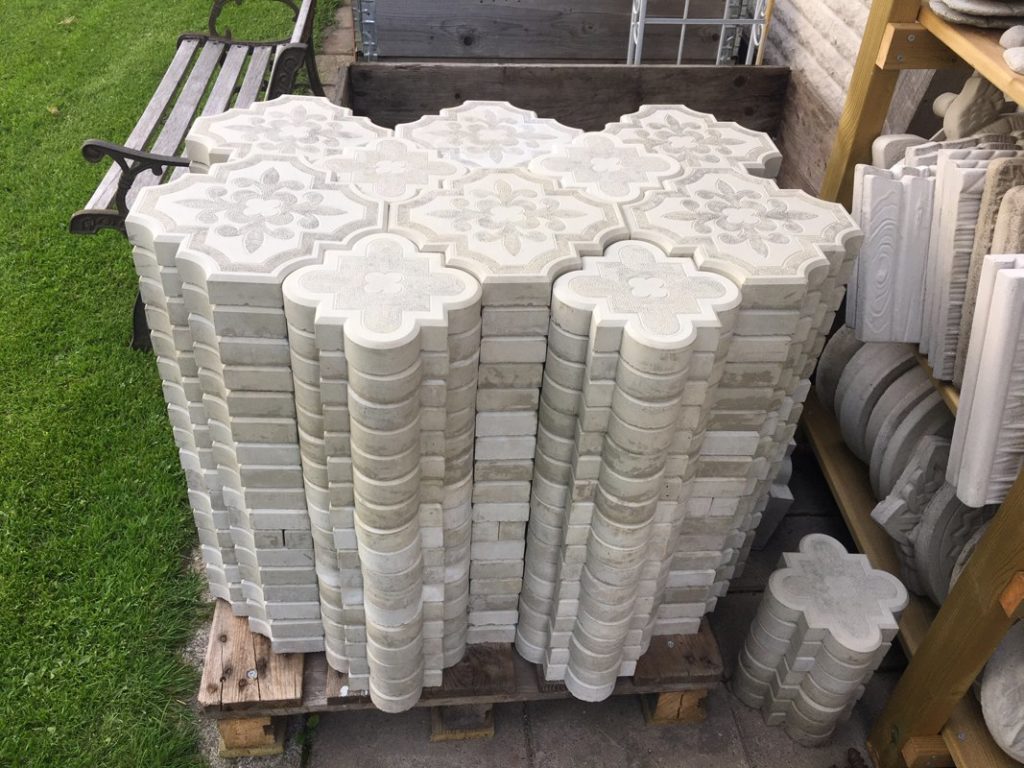 Update on the snow
All the snow we got a month ago melted after a week and then we got lots of rain. This caused our very small cellar to overflow. This happens usually during spring but rarely during fall. We got about 30 cm of water on the floor. We have a small freezer down there but it's placed on a shelf about 50 cm up from the floor to protect it from overflowing. We had to pump out the water for some days and now its dry again.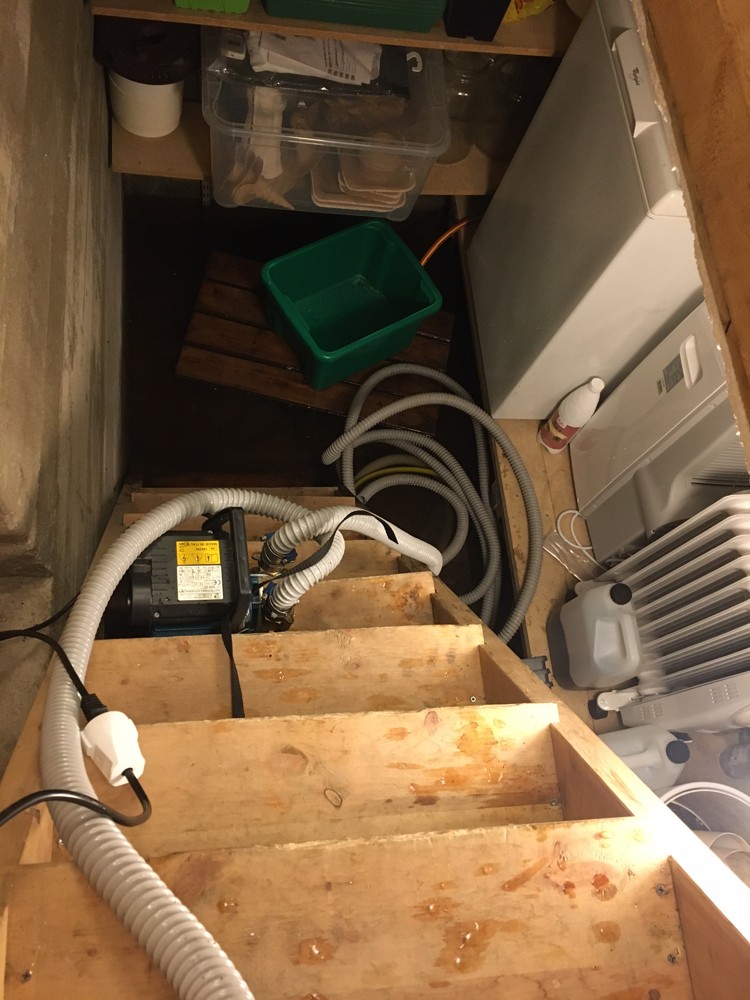 Yesterday we got some more snow but not as much as last time. I hope it will stay this time!
/Monica